The V07 is the next evolution of beadlock performance. Lightweight, bomb-proof durable and backed by the industry's best lifetime warranty. Add the V07 beadlock utv wheel to your next upgrade list.
Design
The V07 beadlock wheel is available in two distinct finishes: Satin Black, and Satin Graphite.
V07 Beadlock Combinations:
• Satin Black wheel with Gloss Black Ring
• Satin Graphite wheel Gloss Black Ring
Installation hardware is gloss black.
Center caps vary with finish. The Satin Black comes out of the box with our standard Shorty Cap featuring white Valor "V" Logo. The Satin Graphite finish wheel will come with Satin Black Shorty Cap and gloss black Valor "V" Logo. Have a unique fitment and need longer caps? We've got you covered with our Tall Cap.
We take a lot of pride in designing products and finishes that will last you a lifetime of enjoyment. All Valor Offroad products undergo a barrage of brutal safety and quality assurance tests so that no matter where you ride, or whatever mother nature throws your way, we've got you covered.
Looking for a custom fitment or custom finish? Check out all of our Valor Offroad center caps here.
The V07 is available in 15x7 with a +25mm offset which translates to a 5+2 backspacing.
All of our 15x7 and 15x8 wheel work perfect with the Valor Alpha UTV Tire. Learn more here or check out @valortires in instagram and Facebook for vehicle pics and customer feedback.
The V07 beadlock wheel has a standard 1250 lb load rating
Each of our Valor Offroad wheel styles is carefully wrapped in just the right amount of protective material to ensure a safe trip from our warehouse to your door. We are hyper selective in our packaging design and shipping to remove any unnecessary or redundant packaging.
Unless noted, your cap will match the finish of the wheel selection. Each cap includes all necessary installation hardware and will come pre-installed. See all Valor Offroad center caps.
All Valor Offroad beadlock wheels include all necessary mounting hardware on the bottom of the box. Please ensure you remove all packaging before descarding boxes.
Need lug nuts (installation kit)? Check out our full assortment of UTV wheel installation kits here or check out our fitment guide to figure out what Installation Kit you need.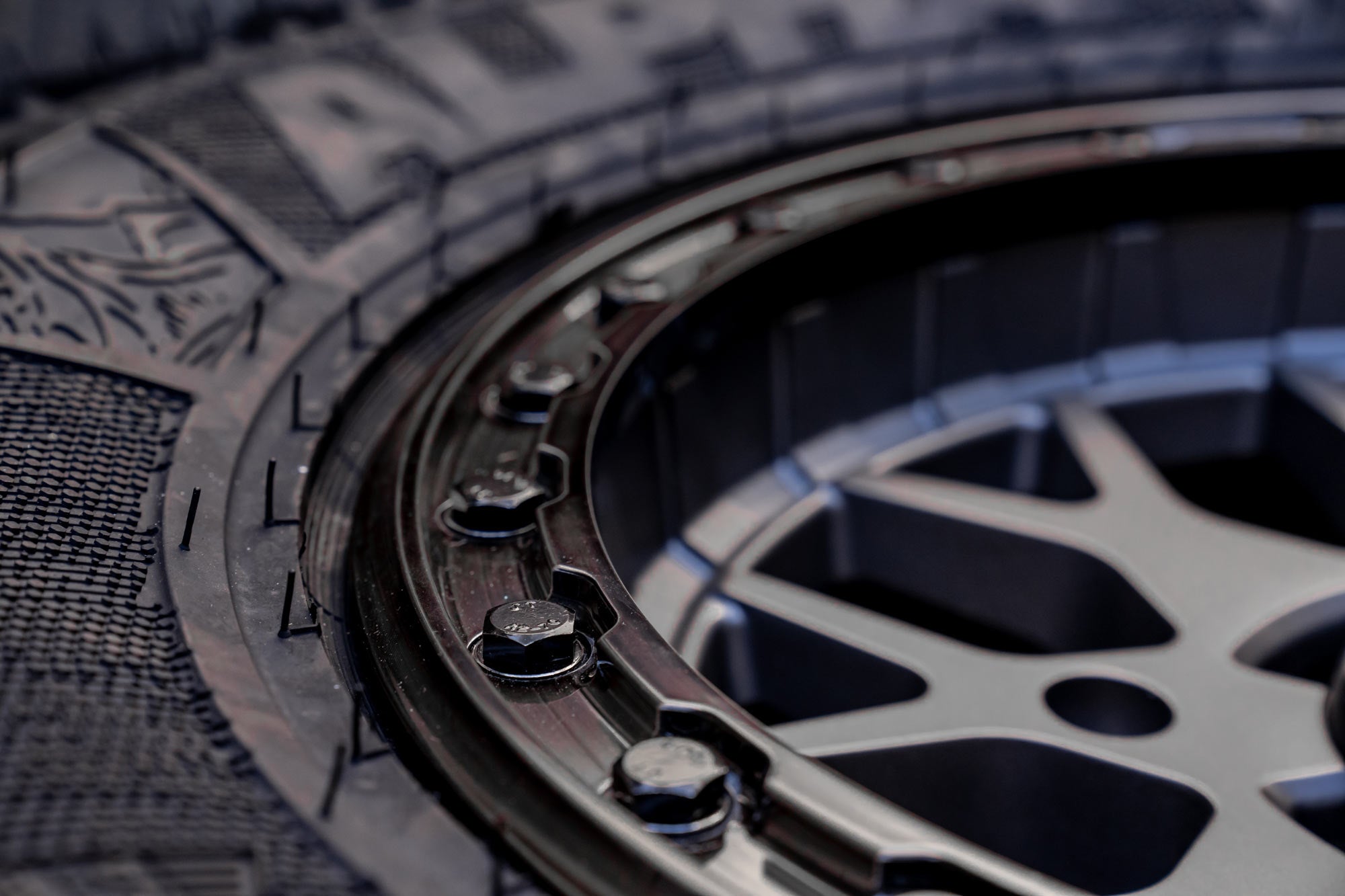 Reinforced rings
STRONGER THAN EVER
The new reinforced beadlock ring was engineered and tested in the harshest of environments to ensure you make it back to basecamp.
We care about weight
The Entire Valor Collection is Ultra lightweight
Do your own double check and see how our wheel weights stack up against the competition. You'll truly be amazed at how much weight you can save with a set of Valor Offroad wheels without sacrificing safety, speed, strength or styling. Click the button below to see the full collection weights.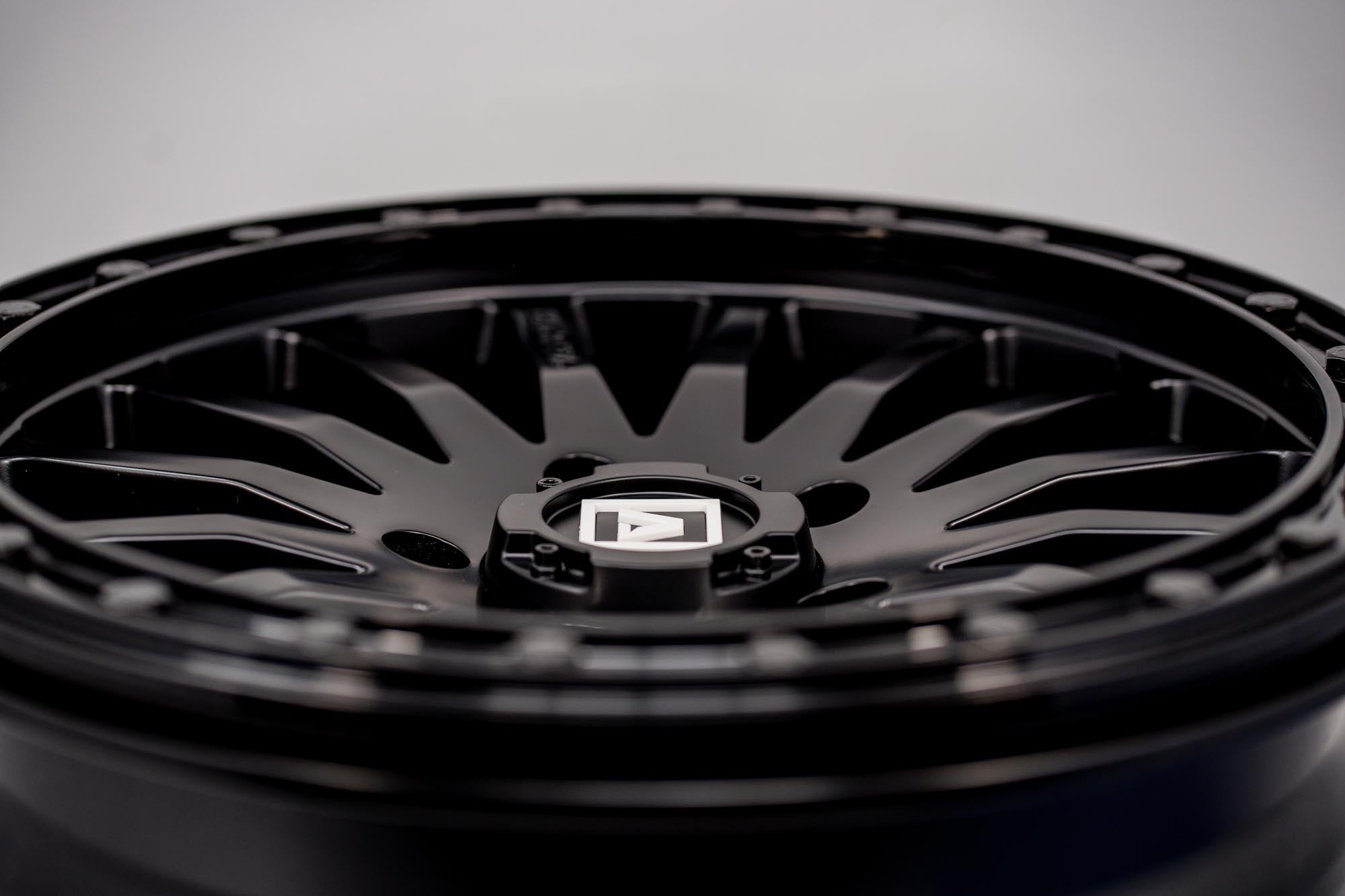 I'm New Here
What is a beadlock?
Dive into the pros and cons of what makes a beadlock a popular choice. It all depends on your driving style, your preferred trails and the type of terrain you like to tackle. Click the button below to learn more.