DETAILS
The black out shorty cap by Valor Wheels is a special all black version of the shorty cap featuring an all black Valor "V" logo. At only 15mm, this super low profile UTV wheel center cap protects your hub from dirt and debris while adding offroad styling. Interchangeable with any wheel, the shorty cap and black out shorty cap are our "standard" caps that come with any Valor Offroad wheel purchase. If you need more clearance for some of the larger hub fitments, we offer a larger "tall" cap, or you can use your standard caps and pick up some of our cap risers which provide an additional +15mm of clearance. 
Each cap comes with two (2) 18mm screws.
Wheel Reference
| | | |
| --- | --- | --- |
| Wheel | Wheel Finish | Cap Finish |
| V01 | Gloss Black | Gloss Black |
| V02 | Satin Black | Satin Black |
| V03 | Gloss Black | Gloss Black |
| V04 | Satin Black | Satin Black |
| V05 | Satin Black | Satin Black |
| V06  | Brushed Gunmetal | Gloss Black |
| V06 | Gloss Black | Gloss Black |
| V06 | Satin Black | Satin Black |
UTV Accessories
CENTER CAPS
Valor Offroad has a wide selection of center caps available for all of our UTV wheel styles. Each wheel style and finish will come out ofthe box with a specific cap to match the wheel finish or theme of wheel. All shorty and tall caps are interchangeable for ultimate individuality.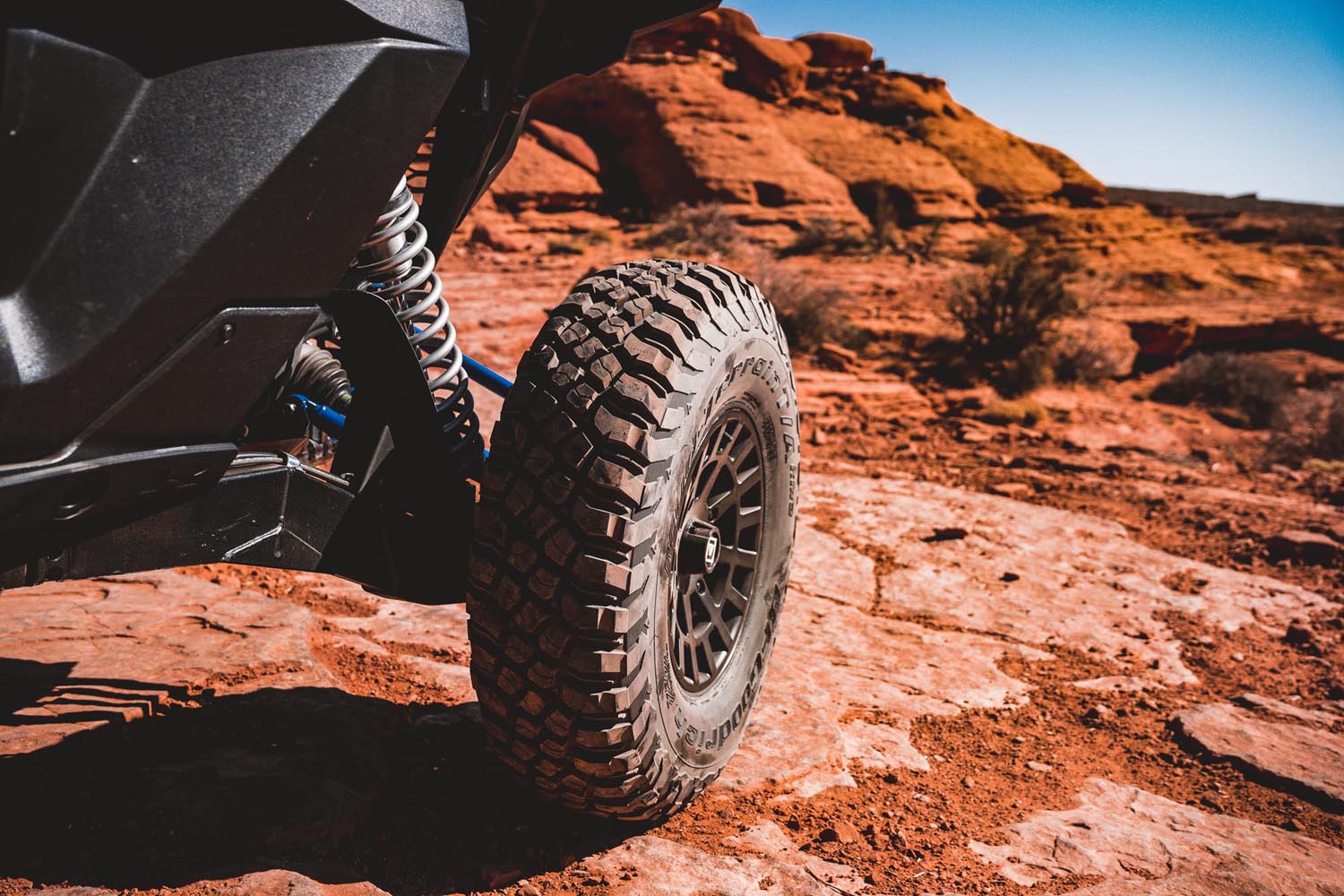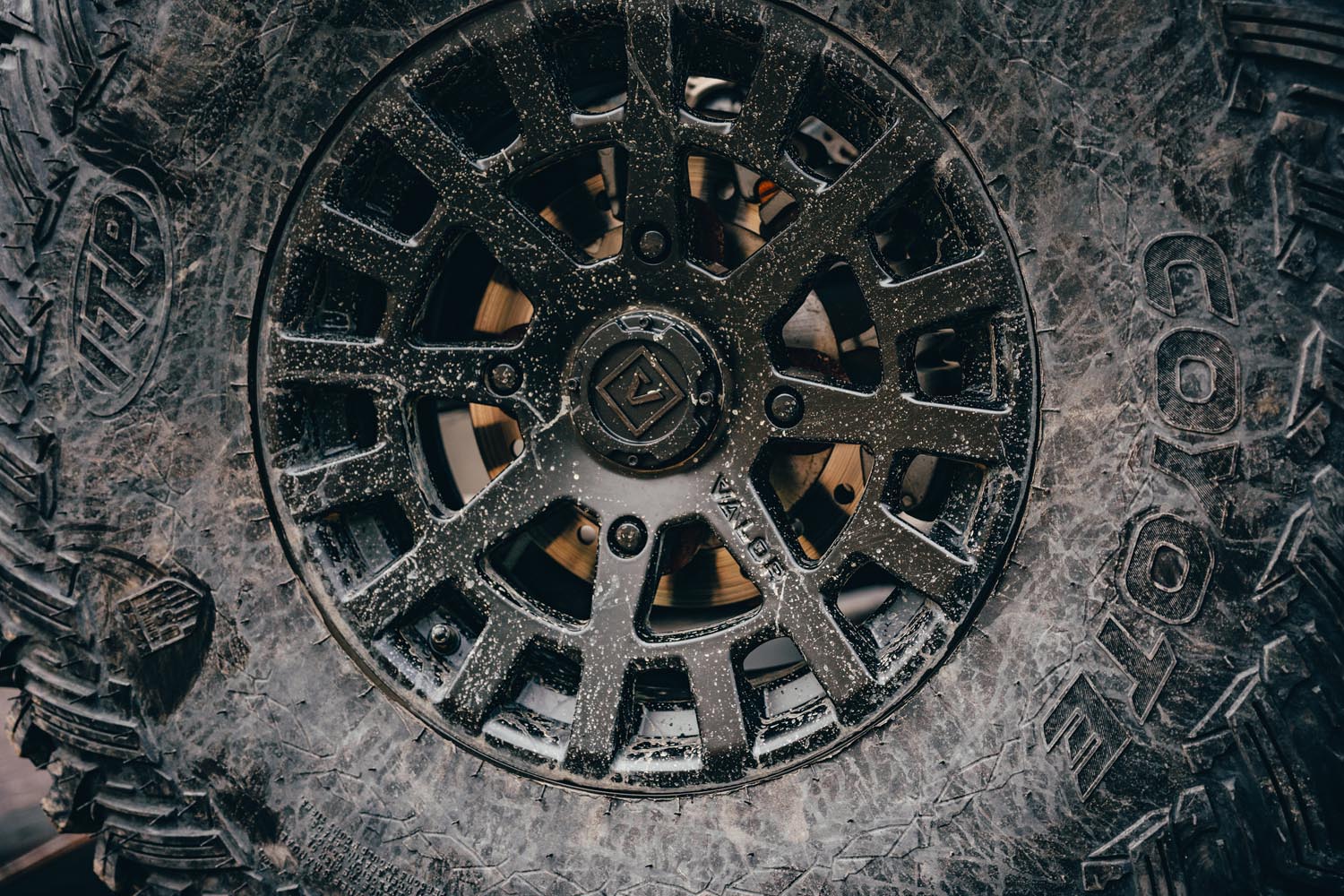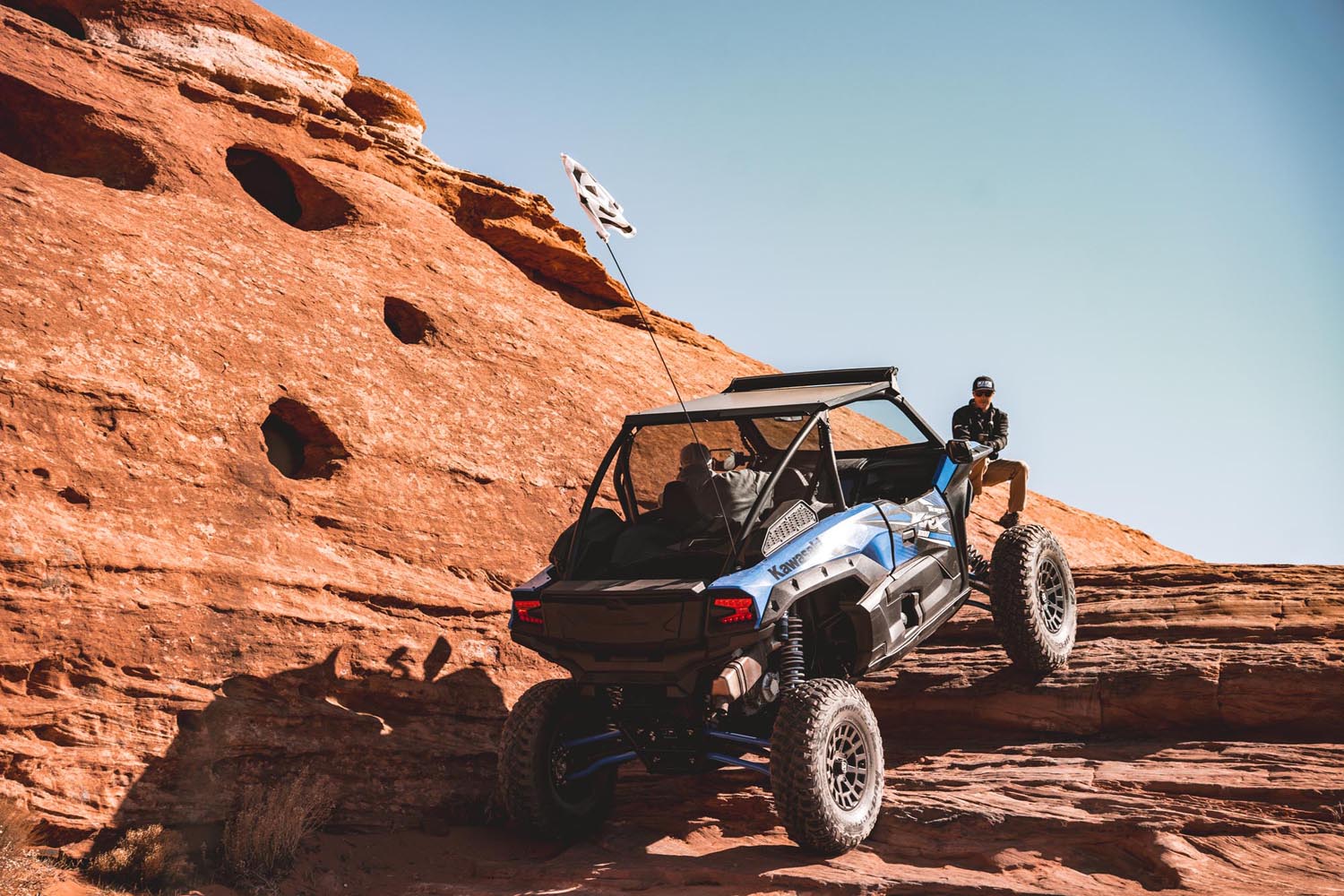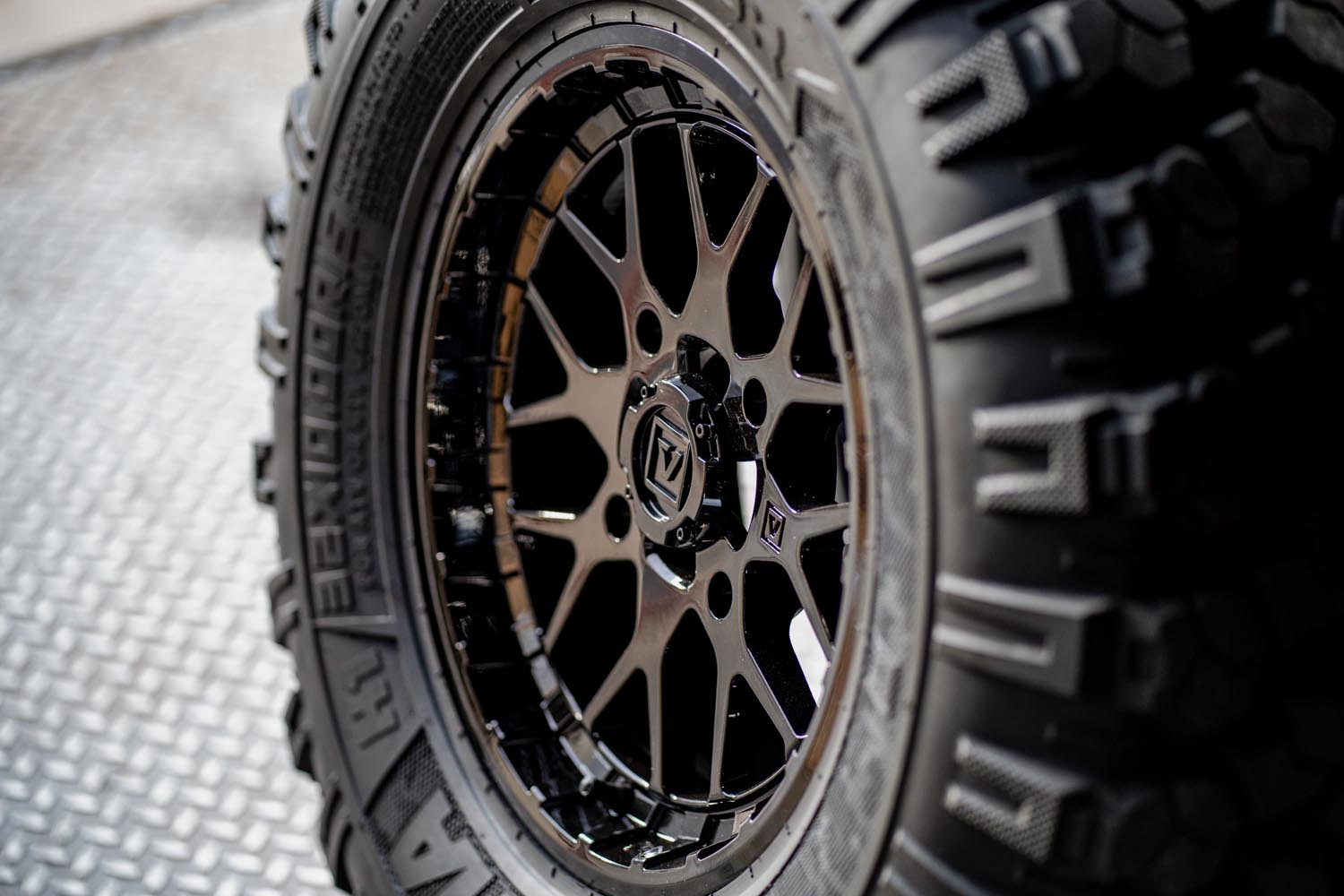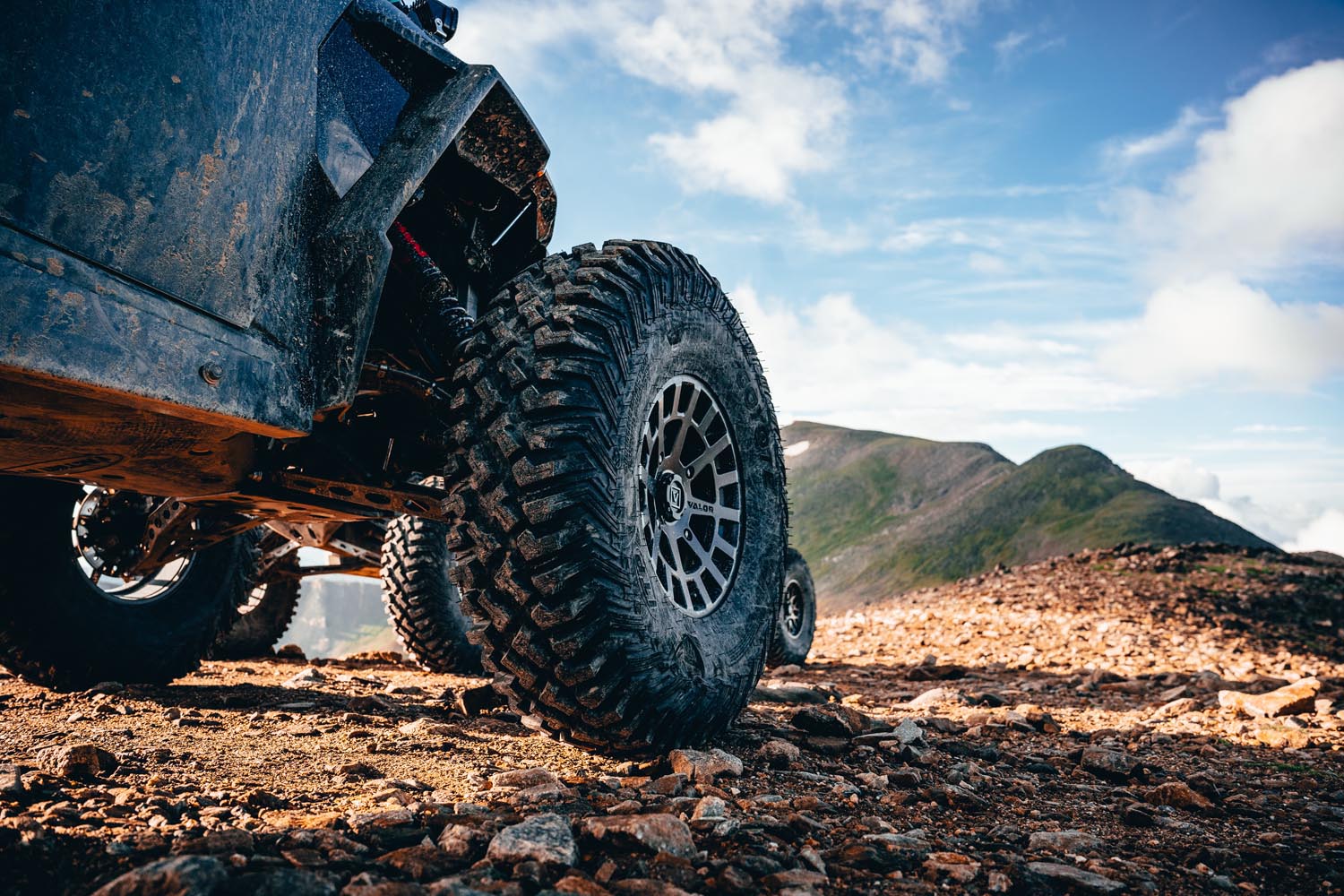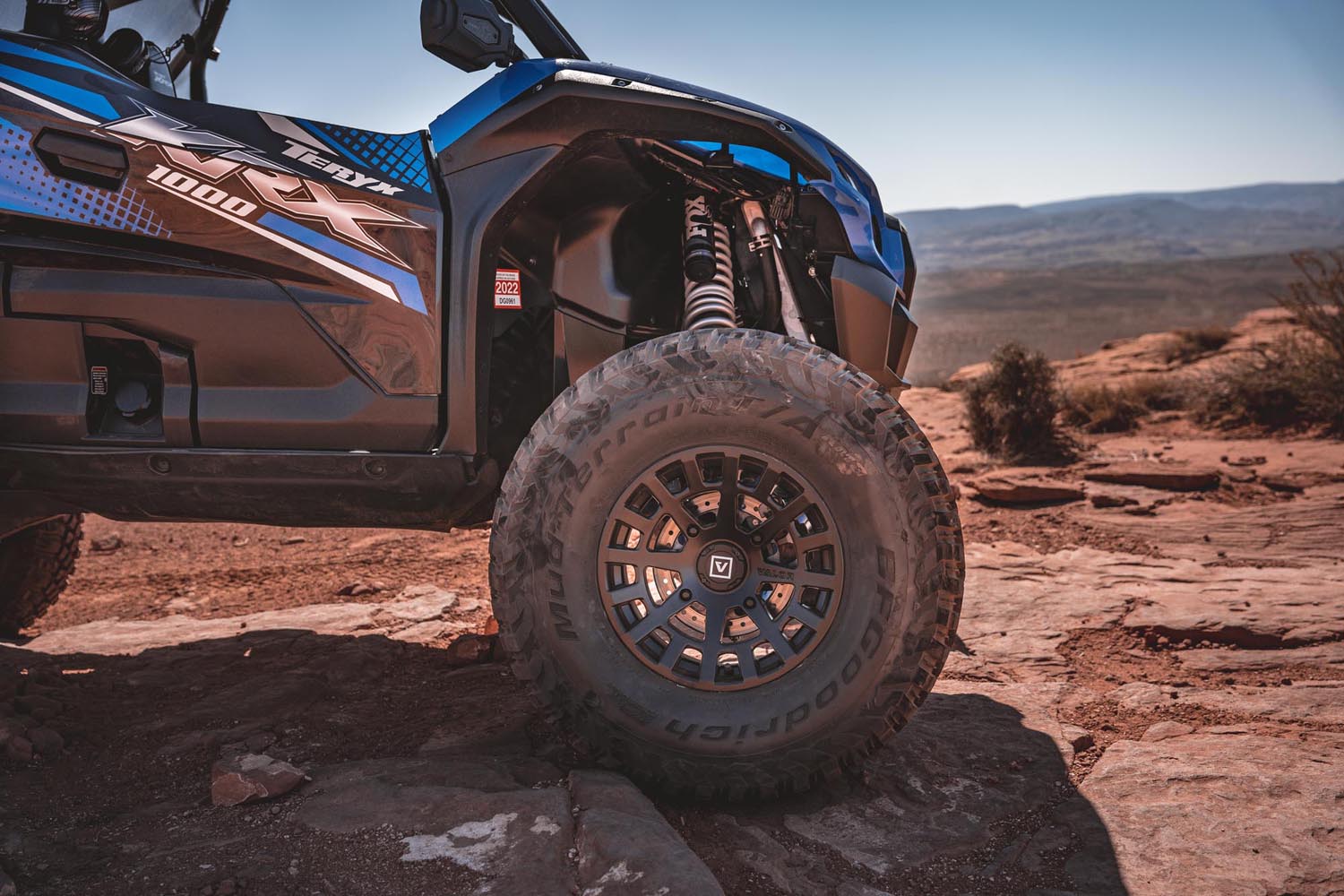 VALOR OFFROAD
Valor Offroad is a leading manufacturer of products developed exclusively for the powersports industry. Our wide collection of utv wheels, utv tires, and accessories are designed to enhance the performance and appearance of your offroad vehicle. Whether you're a seasoned offroader or a trail rookie, Valor Offroad has everything you need to take your powersports experience to the next level. Our utv wheels are crafted with precision and durability in mind, ensuring that they can handle even the toughest terrains. With a variety of styles and finishes to choose from, you can customize your offroad vehicle to reflect your personal style.
But it's not just about looks - our Valor utv tires are engineered to provide optimal traction and stability, giving you the confidence to conquer any trail. From rooty trails, to rock crawling, to hard pack desert, our tires are designed to withstand the harshest conditions, so you can push the limits of your offroad adventures.
At Valor Offroad, we understand that offroading is more than just a hobby - it's a lifestyle. That's why we are committed to providing top-quality products that not only perform well but also enhance the overall appearance of your offroad vehicle. With our extensive selection and dedication to customer satisfaction, you can trust us to be your go-to source for all your Polaris, Can-AM, Honda, and Kawasaki utv accessories. Whether you're tackling the trails or hitting the dunes, choose Valor Offroad to equip your offroad vehicle with the best wheels, tires, and accessories on the market. Experience the difference that our products can make and elevate your offroading adventures to new heights.
Looking for other accessories like installation kit (lug nuts), center caps, beadlock rings or valve stems? Valor Offroad has you covered. Check out the entire collection of UTV accessories here.