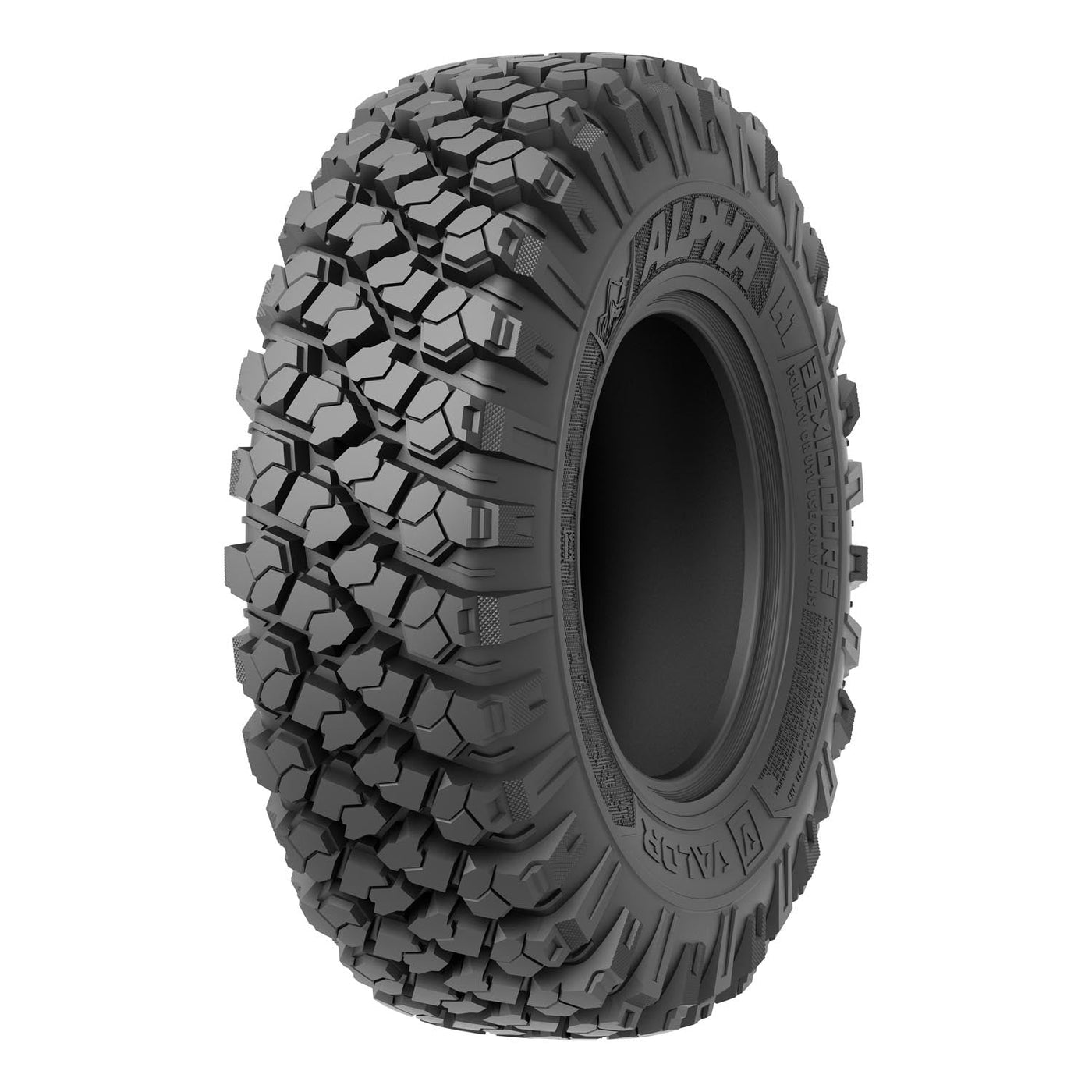 The next level of performance
THE ALPHA UTV TIRE
The Alpha UTV Tire is here. Designed, developed, engineered and manufactured in the USA 🇺🇸 Not all tires are created equal - learn more about why the Alpha is the next generation of UTV Tire technology.
UTV WHEEL AND TIRE KITS
We've never skimped on quality or strength, and we never will. When you purchase a UTV wheel and tire kit from us, our skilled tire technicians carefully assemble and torque each combination to spec. Let us do the work for you.
The V08 Dual-Drill UTV Wheel
THIS FITS ANYTHING
You read that right, the V08 Dual-Drill beadlock wheel is an industry first. So what is a dual-drill wheels anyway? We've engineered one wheel with two bolt patterns in each and every wheels that fit almost any vehicle fitment. Can-Am, Polaris, Honda, Kawasaki, and many more, all with one wheel.
Wait...This one wheel will fit them all? YES. Carry a spare? Be the hero on the trail with a spare that fits your ENTIRE GROUP. This is next level engineering. Learn more about the V08 dual-drill beadlock UTV wheel by clicking the button below.
Dual-Drill UTV Wheels
TWO IS BETTER THAN ONE
We took the two most popular bolt patterns and engineered them into one UTV wheel style. No matter what 4-lug bolt pattern you need - this wheel probably fits! Great option for both RZR wheels and Can-Am wheels
Valor Offroad Blog
The Source