DUAL DRILL STARTED HERE
Valor Offroad perfected dual-drill UTV wheel engineering over a year ago. As a leader of innovation in the powersports industry, Valor Offroad is proud to release the FIRST EVER dual-drill beadlock wheel.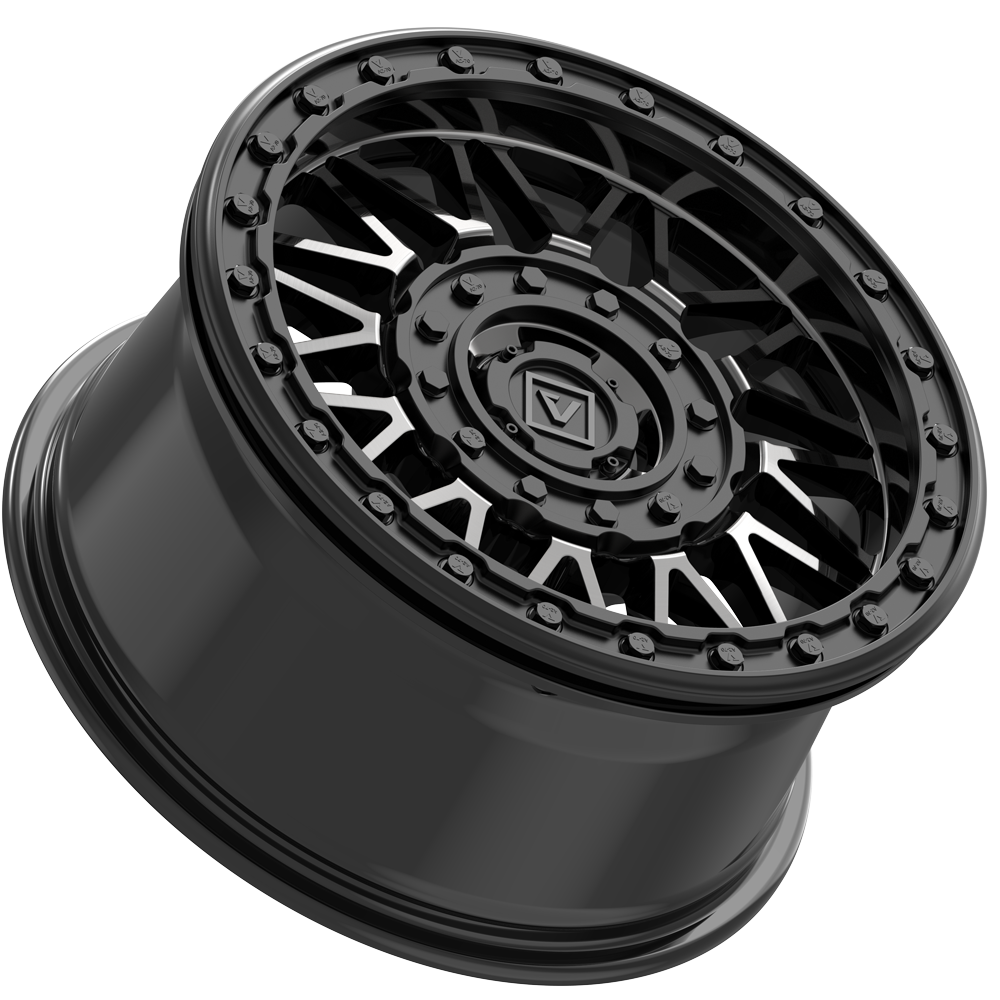 Satin Dark Tint
We're excited to launch the all new Dark Tint finish on the V08 dual-drill beadlock wheel. Each wheel is cast, machined and then painted in a thick coat of satin black paint. Each wheel then goes back to machining, where the top paint layer of the wheel face is machined off before getting finished in satin dark tint clear coat.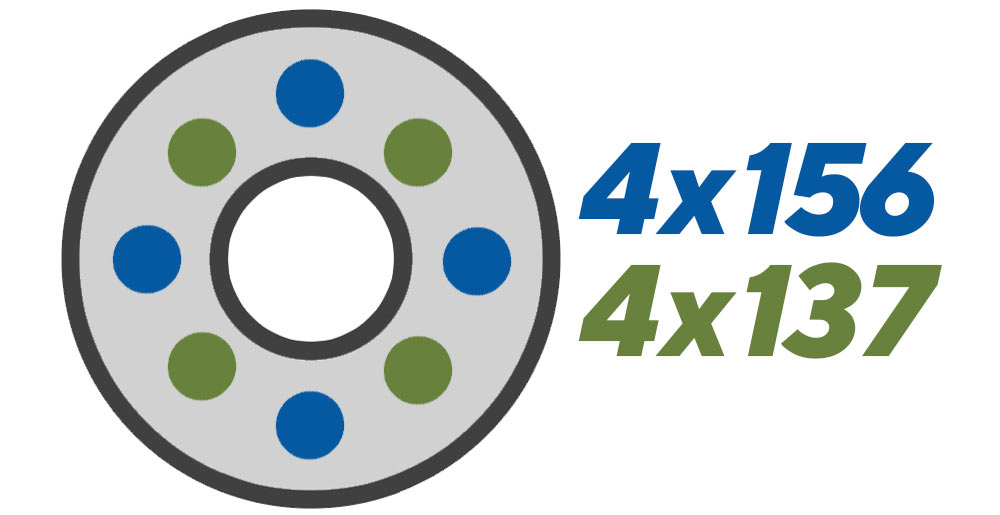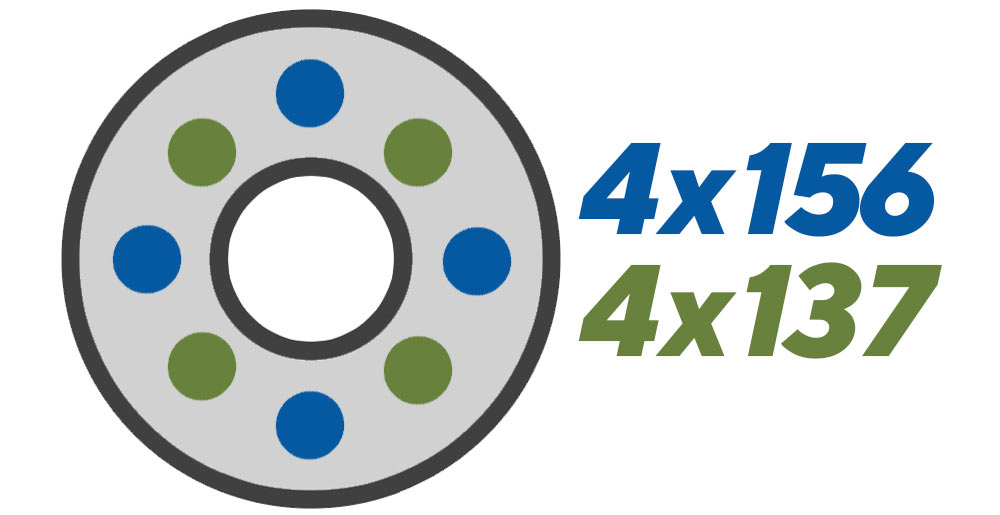 Industry First
Dual-Drill beadlock UTV Wheel
Two is better than one. Each and every Valor Offroad V08 dual-drill UTV wheel has 4x137 AND 4x156 bolt patterns. Having both bolt patterns opens the door to hundreds of fitments, all within a single wheel style. Buying a new UTV? Easily swap your wheels from one to the other.
Be a trail hero
Carry a spare
The only thing worse than not having a spare wheel and tire is having one but it doesn't fit. The Valor V08 has two bolt patterns drilled into every single wheel so you can carry a spare with confidence that it will fit anyone in your party if things take a turn.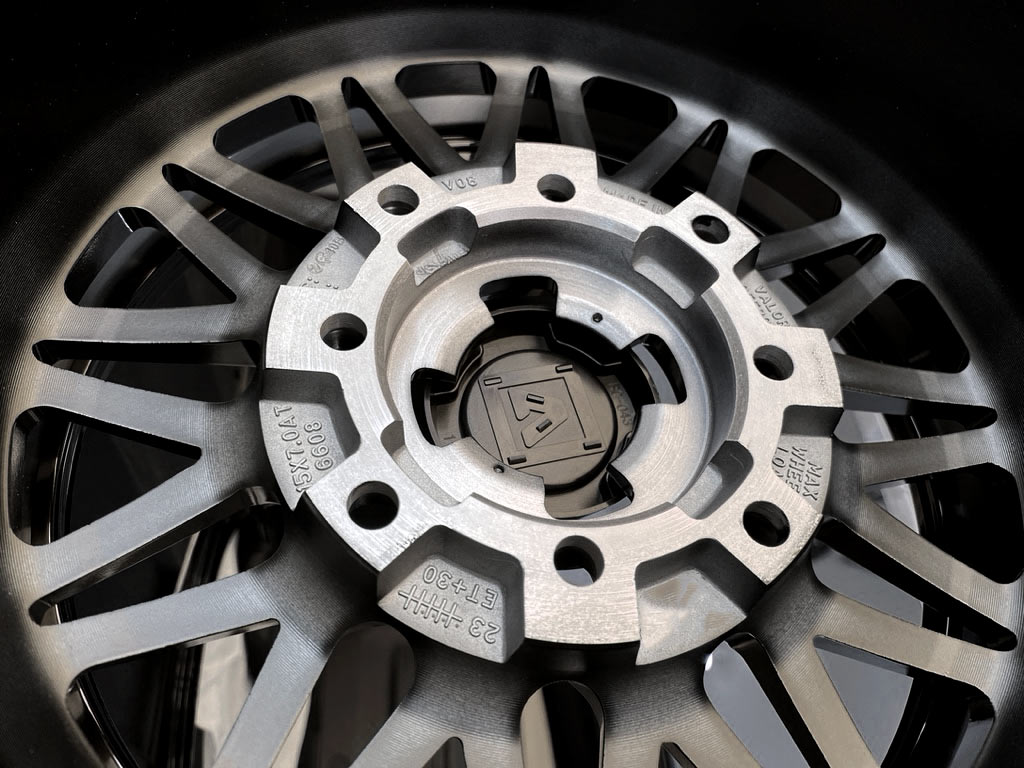 DUAL-DRILL
THIS WHEEL FITS ANYTHING
The V08 dual-drilled UTV wheel has both 4x156 and 4x137 bolt patterns to fit Polaris AND Can-Am, as well as a handful of other modern vehicles like the Kawasaki KRX and Honda Talon.
One wheel, hundreds of fitments.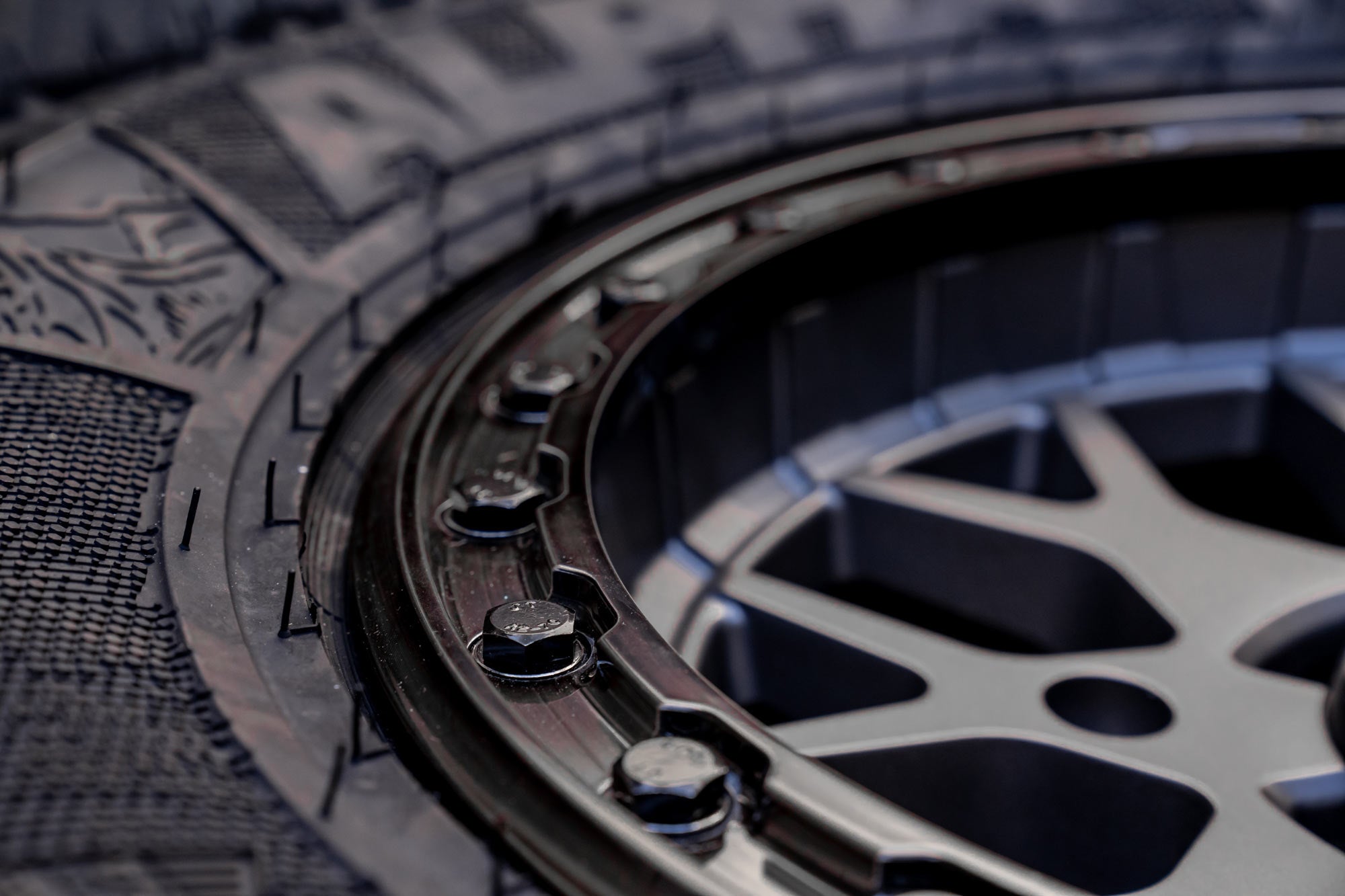 Reinforced rings
STRONGER THAN EVER
The new reinforced beadlock ring was engineered and tested in the harshest of environments to ensure you make it back to basecamp.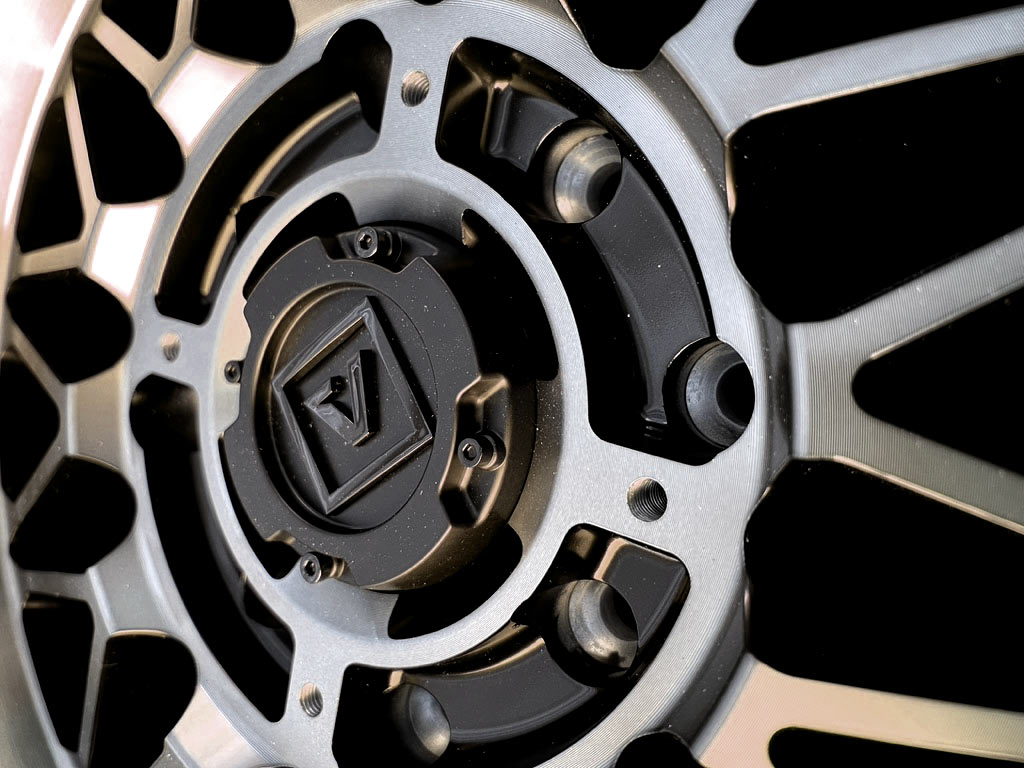 LIGHTWEIGHT
we removed any extra material
If you remove the center ring on the V08, you'll see we continued the weight shaving. The dual-drill area is recessed using lightening blocks to ensure all unnecessary weight is cut out.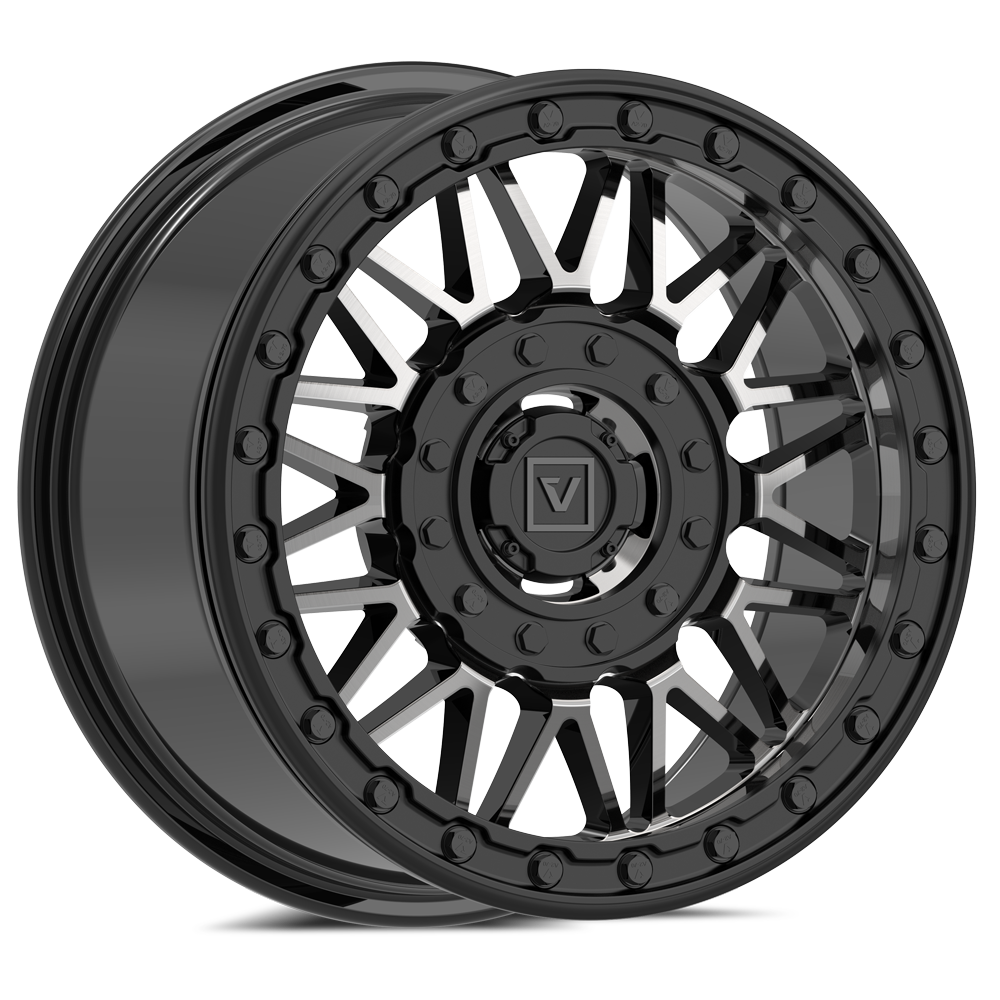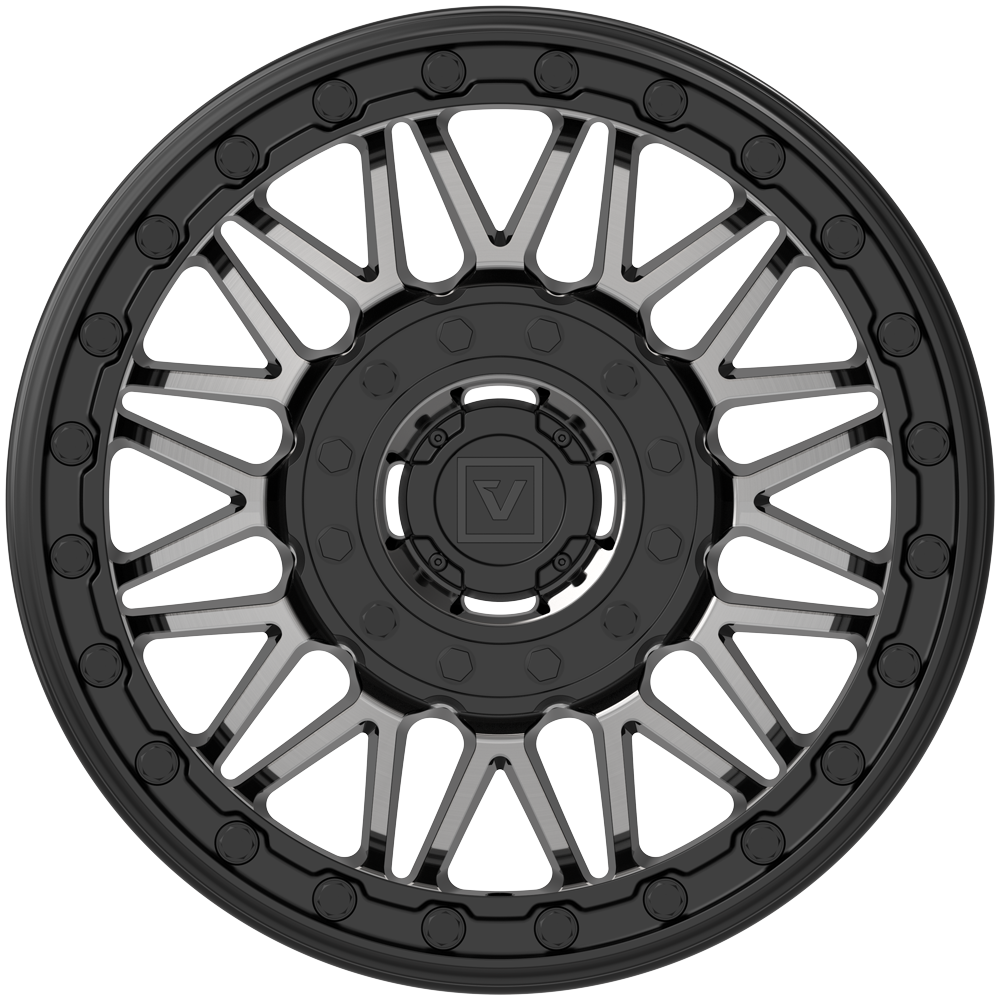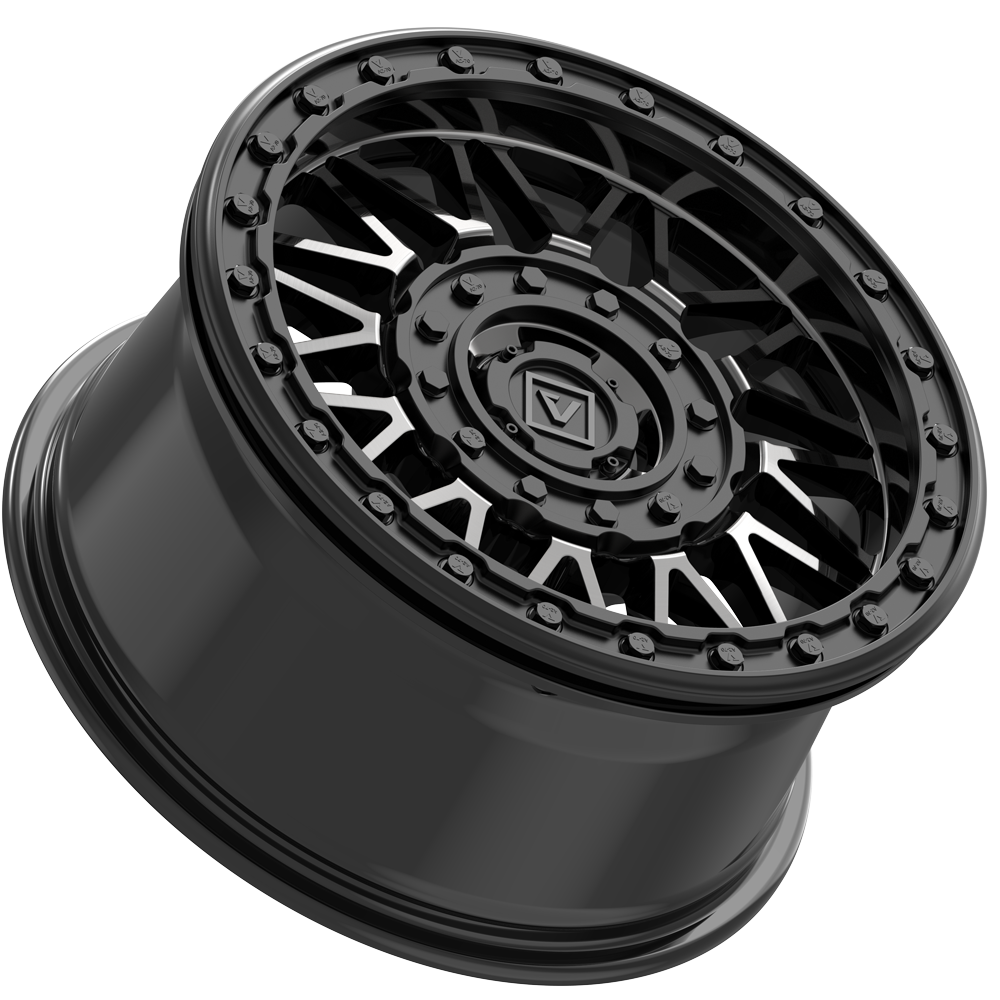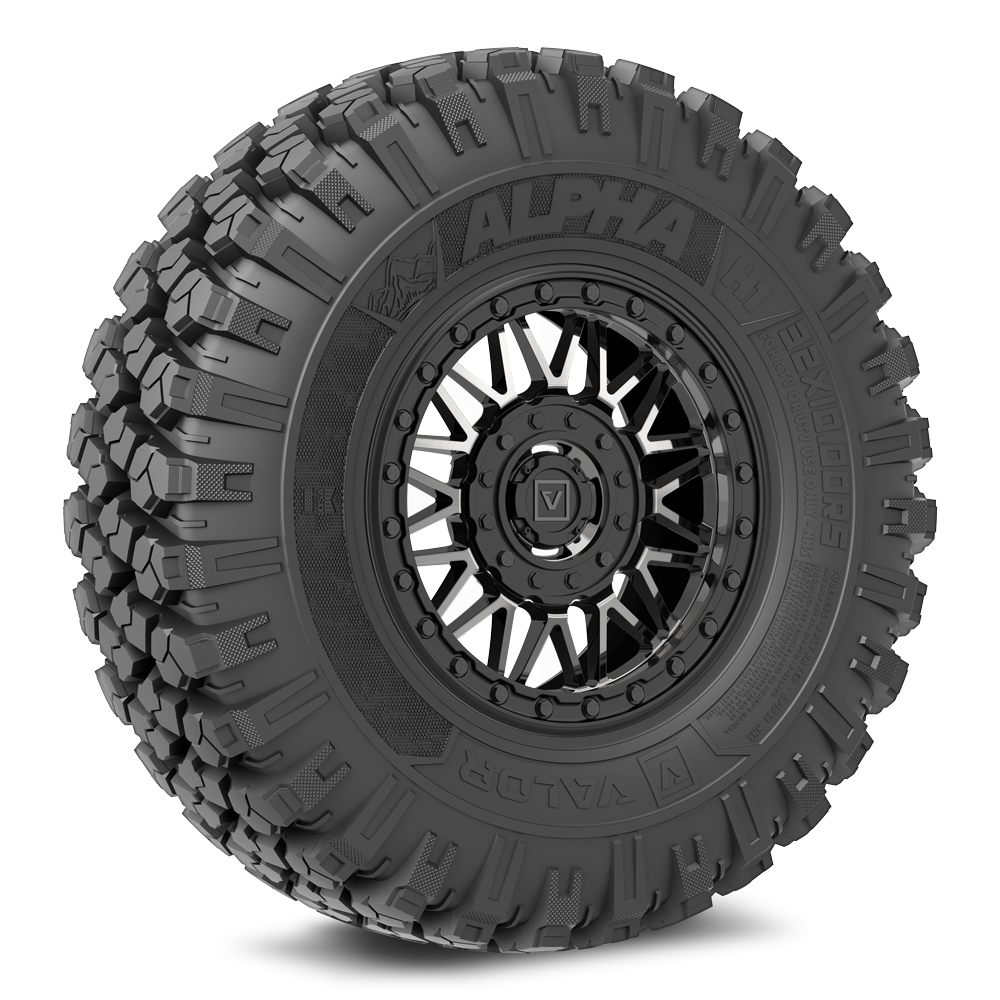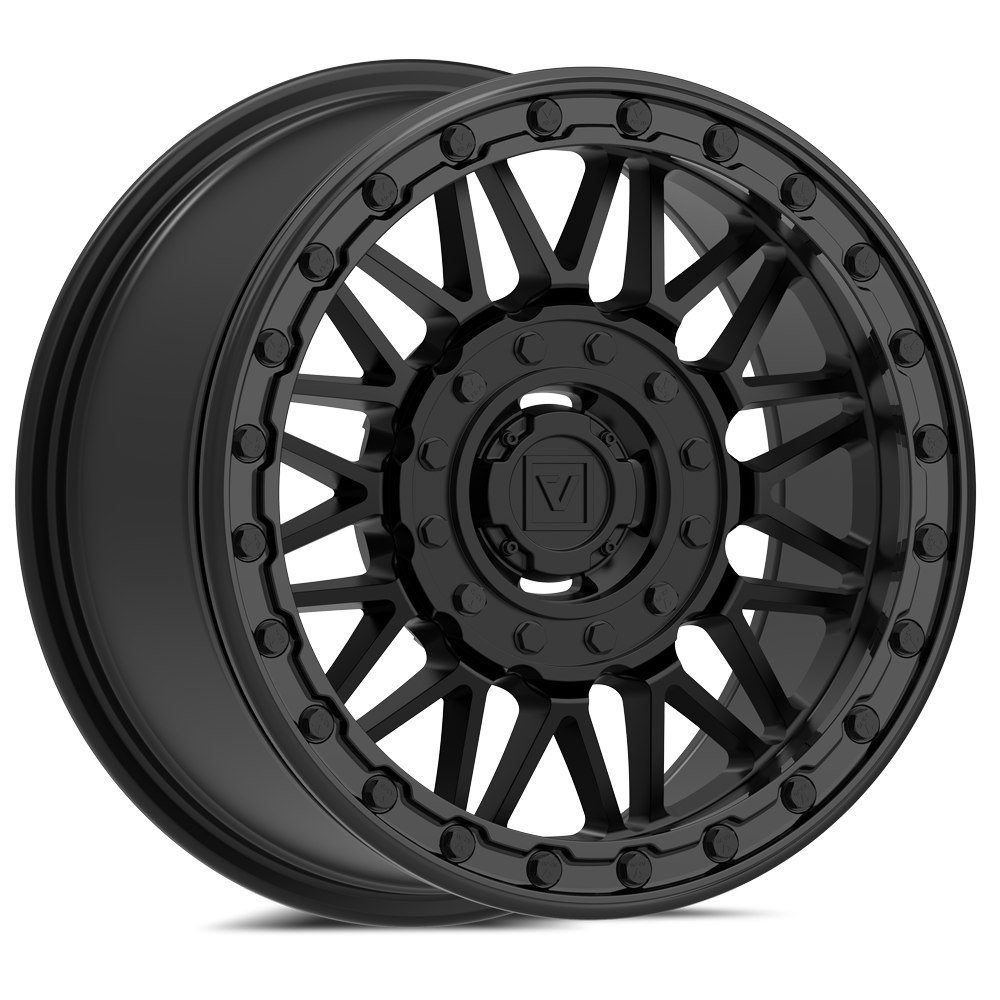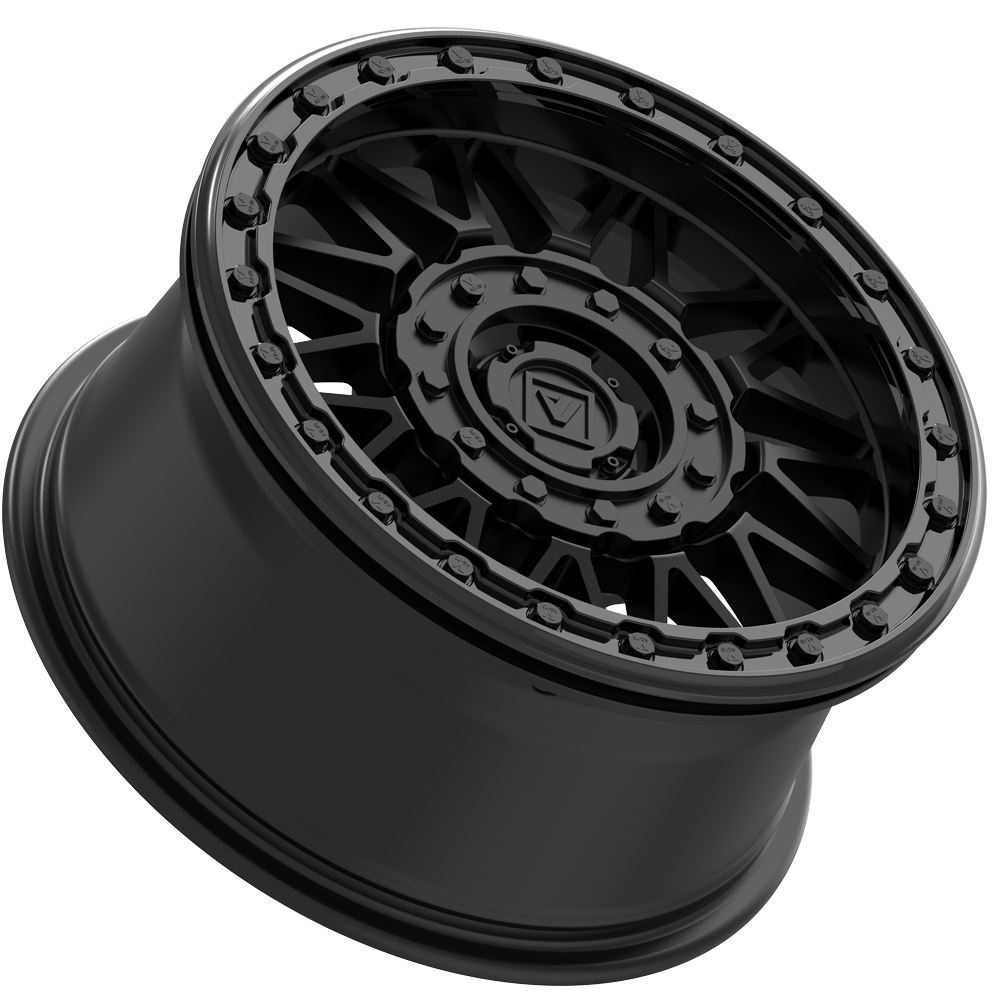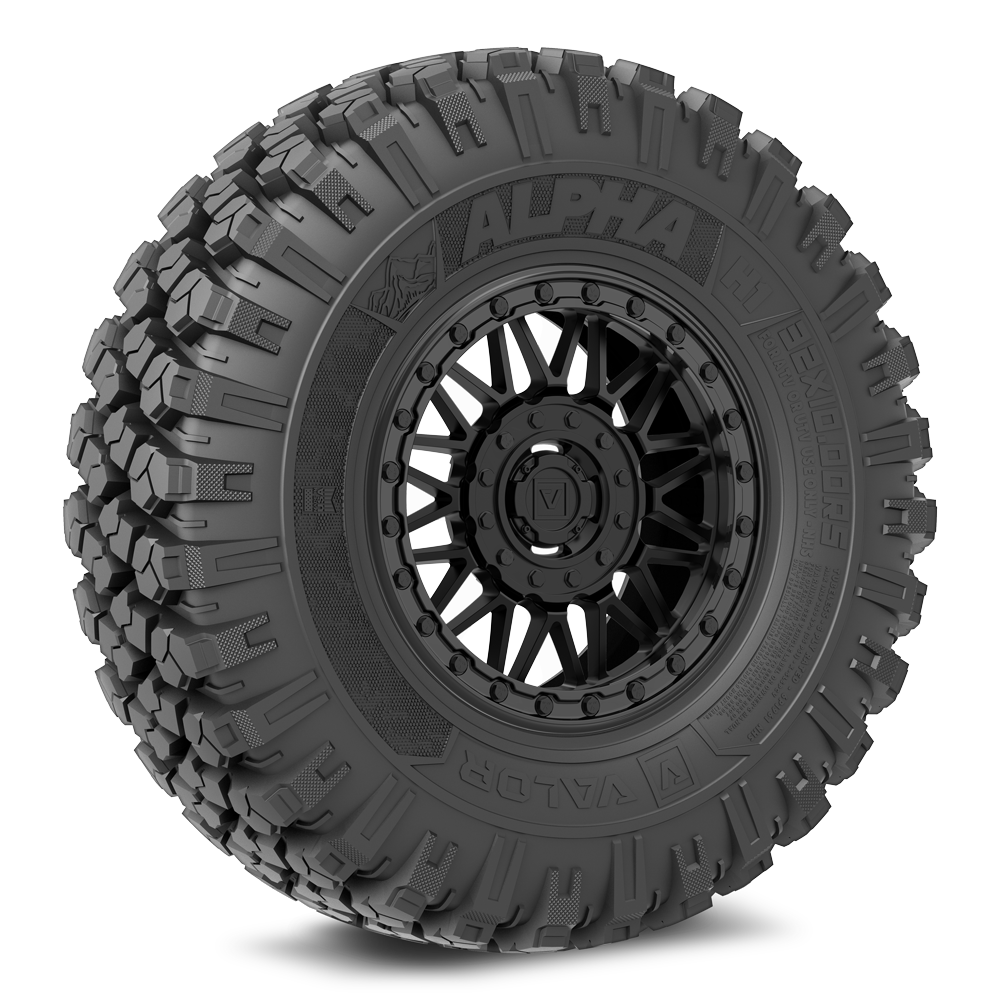 We care about weight
The Entire Valor Collection is Ultra lightweight
Do your own double check and see how our wheel weights stack up against the competition. You'll truly be amazed at how much weight you can save with a set of Valor Offroad wheels without sacrificing safety, speed, strength or styling. Click the button below to see the full collection weights.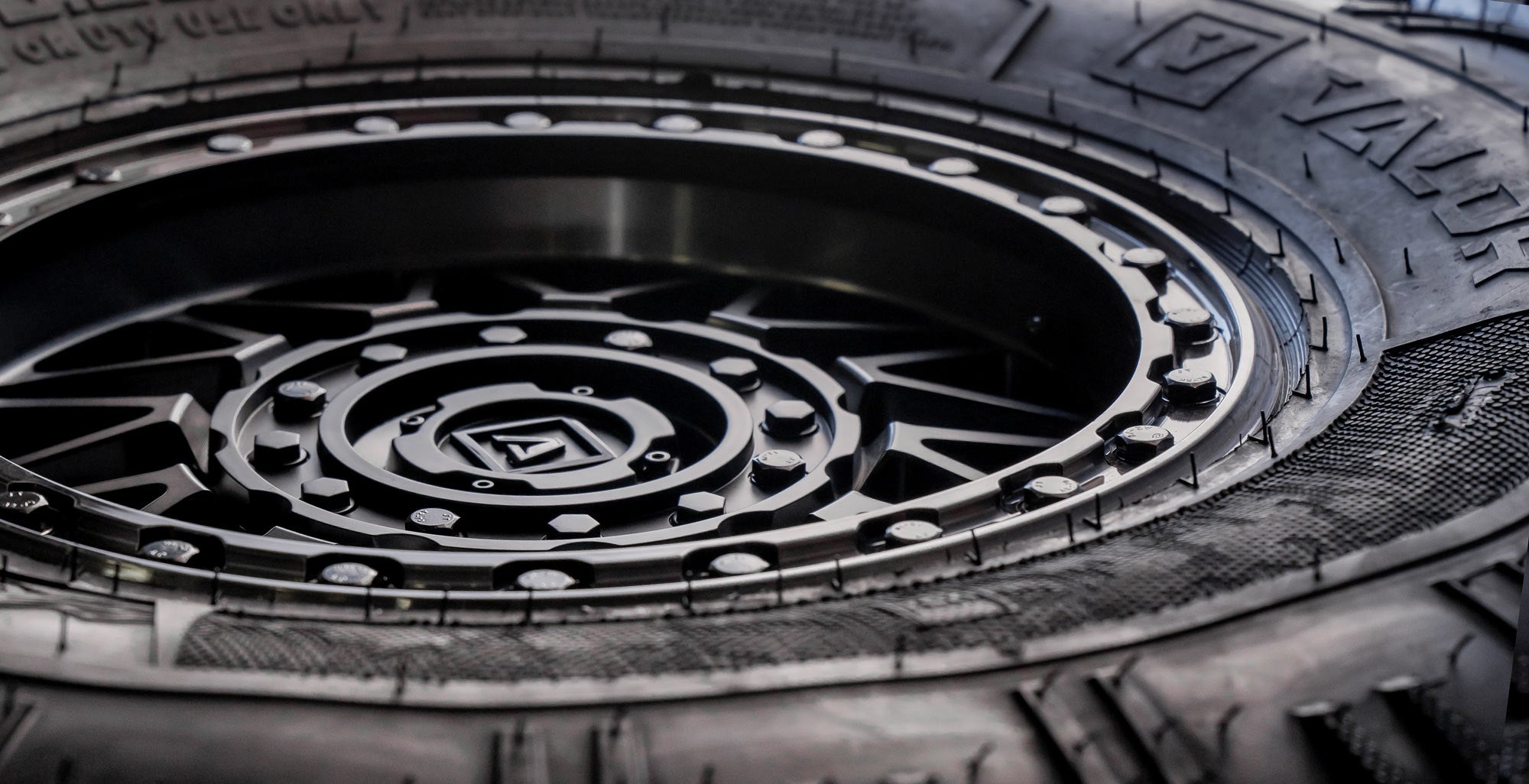 I'm New Here
What is a beadlock?
Dive into the pros and cons of what makes a beadlock a popular choice. It all depends on your driving style, your preferred trails and the type of terrain you like to tackle. Click the button below to learn more.
Valor Offroad
Valor Offroad is a leading manufacturer of products developed exclusively for the powersports industry. Our wide collection of utv wheels, utv tires, and accessories are designed to enhance the performance and appearance of your offroad vehicle. Whether you're a seasoned offroader or a trail rookie, Valor Offroad has everything you need to take your powersports experience to the next level. Our utv wheels are crafted with precision and durability in mind, ensuring that they can handle even the toughest terrains. With a variety of styles and finishes to choose from, you can customize your offroad vehicle to reflect your personal style.
But it's not just about looks - our Valor utv tires are engineered to provide optimal traction and stability, giving you the confidence to conquer any trail. From rooty trails, to rock crawling, to hard pack desert, our tires are designed to withstand the harshest conditions, so you can push the limits of your offroad adventures.
At Valor Offroad, we understand that offroading is more than just a hobby - it's a lifestyle. That's why we are committed to providing top-quality products that not only perform well but also enhance the overall appearance of your offroad vehicle. With our extensive selection and dedication to customer satisfaction, you can trust us to be your go-to source for all your Polaris, Can-AM, Honda, and Kawasaki utv accessories. Whether you're tackling the trails or hitting the dunes, choose Valor Offroad to equip your offroad vehicle with the best wheels, tires, and accessories on the market. Experience the difference that our products can make and elevate your offroading adventures to new heights.
Looking for other accessories like installation kit (lug nuts), center caps, beadlock rings or valve stems? Valor Offroad has you covered. Check out the entire collection of UTV accessories here.