Includes
The Inner Ring was specifically designed for the Valor Wheels V02 UTV wheel.  Purchase includes one (1) dual-drill inner ring and two (2) hardened installation bolts. Ring finish is satin black, all installation bolts are gloss black finish. Purchase does NOT include wheel.
Easily customize your V02 inner ring with any custom paint by popping out the display bolts.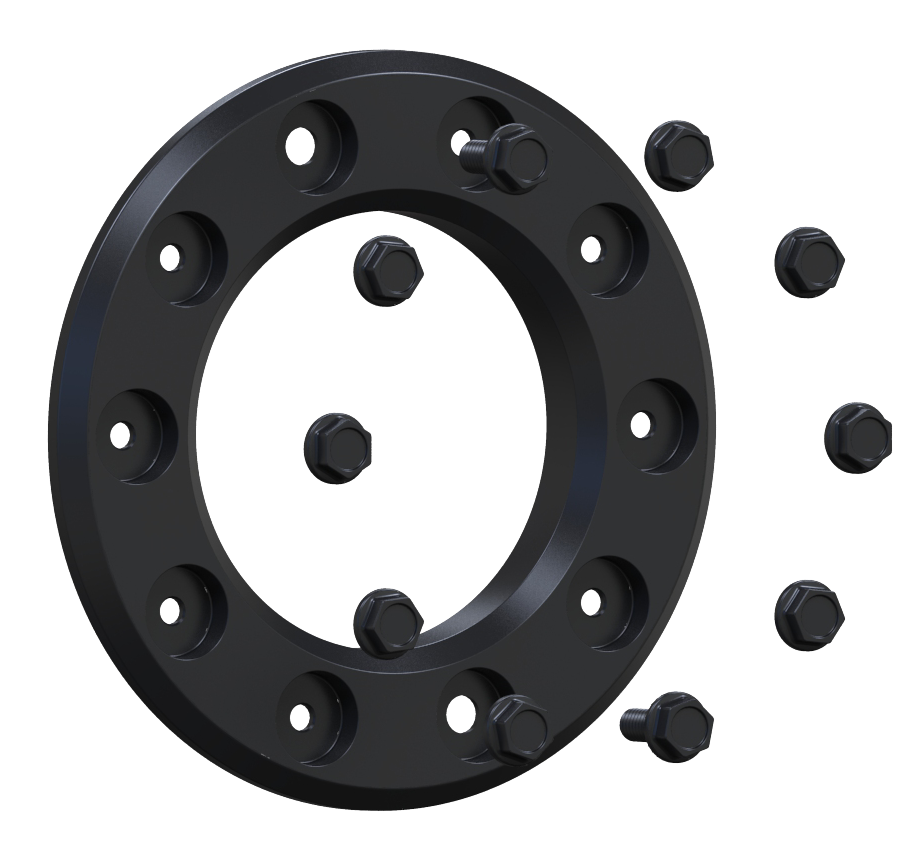 V02 Bolt-On Inner Ring
CUSTOMIZE YOUR VO2 WHEELS
Each V02 wheels comes with a matching inner ring that protects your lugs from dirt and debris while offering you a unique opportunity to custom paint to match your vehicle's colorway. Each ring is held in place by two matching bolts. Use a 1/4" socket to remove the ring for easy access to your lugs.
Includes: (1) Ring, (2) Bolts