MADE IN THE USA
ALPHA UTV TIRE BY VALOR OFFROAD
UTV WHEEL AND TIRE KITS
The team at Valor Offroad has been engineering and manufacturing powersports products for over fifteen years. We've never skimped on quality or strength, and we never will. When you purchase a set of utv wheels or accessories from Valor Offroad, you know you're getting bomb proof products to last a lifetime of outdoor adventure.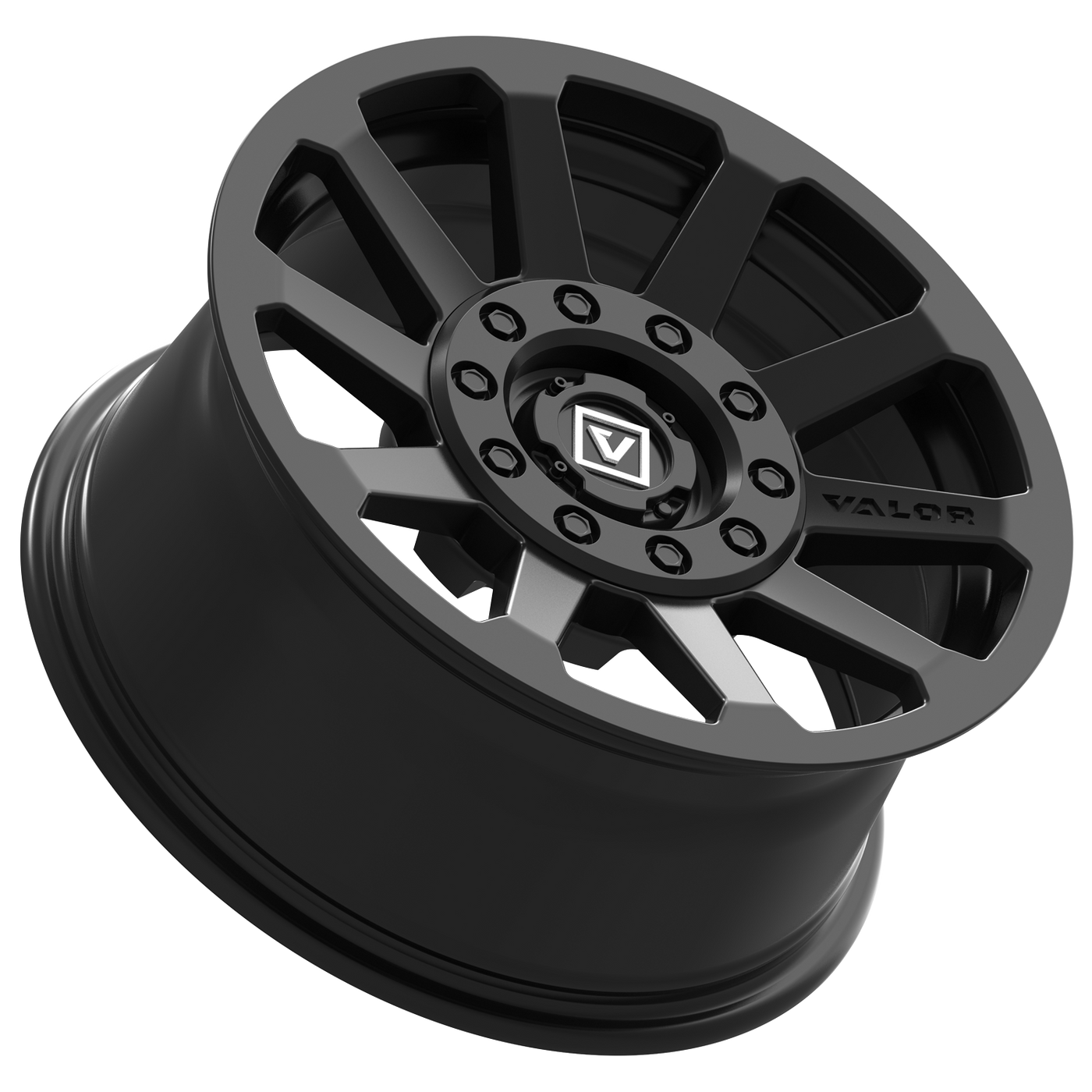 The V02 Dual-Drill UTV Wheel
THIS FITS ANYTHING
You read that right, the V02 by Valor Offroad is an industry first dual-drill wheel, meaning one wheel will fit almost any vehicle fitment. Can-Am, Polaris, Honda, Kawasaki, and many more.
This one wheel will fit them all? YES. Carry a spare? Be the hero on the trail with a spare that fits your ENTIRE GROUP.
This is next level engineering. Learn more about the V02 or dual-drill by clicking the link below.
The V02 Dual-Drill UTV Wheel
TWO IS BETTER THAN ONE
We took the two most popular bolt patterns and engineered them into one wheel style. No matter who needs wheels, you now have them covered.
4x156: Polaris, Honda, Kawasaki
4x137: Can-Am

Valor Offroad Blog
The Source
Learn
Do you need beadlock UTV wheels for riding in the dunes/sand? What PSI do I need to run? What are the best utv wheels for sand? Best utv tires for sand? We answer all of these questions and more in our UTV sand buyer's guide.
Learn
Now that you've ordered your brand new Can-Am Maverick R, you're now looking the exact OEM specs for wheels, tires and brakes right? This post was put together especially for you, you're welcome. Don't forget, Valor Offroad has multiple utv wheels and utv tires to fit the Can-Am 6-lug platform in multiple awesome finishes.
Learn
Wheel design/style is the primary consideration when considering whether or not you want to quickly drop unnecessary weight. Bulky styling can quickly increase weight, pushing your wheel well past OEM standards. So what to look for when considering a lightweight UTV wheel?